Scallop Christmas ornament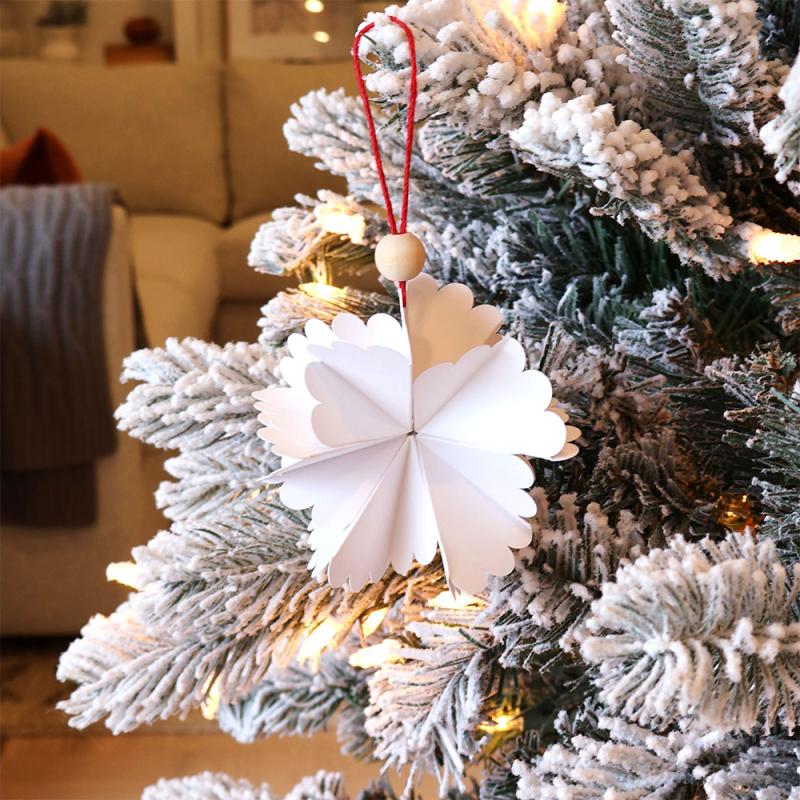 Here is an ornament that I came up with a few years back. I used a scallop oval punch originally but really wanted to make it a bit larger.
Here is how you put it together.
---
Cut out and score 5 of these shapes. Files are downloadable below.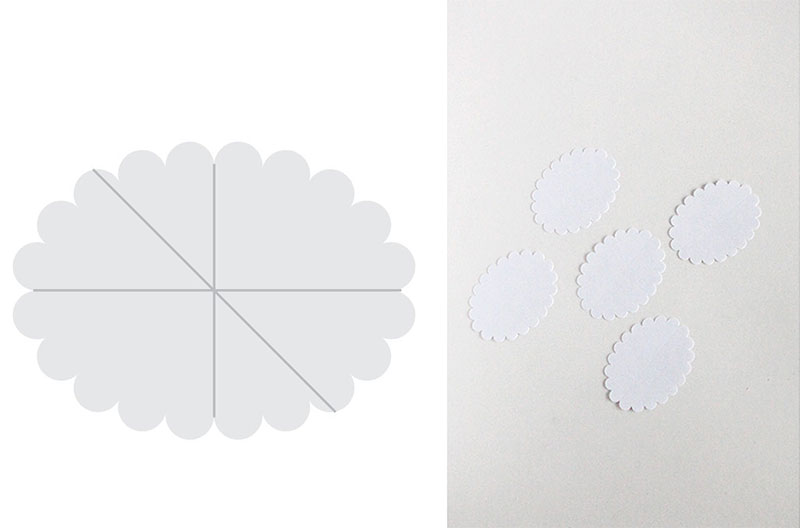 Fold along all the score lines and make sure that the fold line on the bias is going in the same direction on all five. After valley folding all the score lines, turn the 5 bias folds into mountain folds as shown below.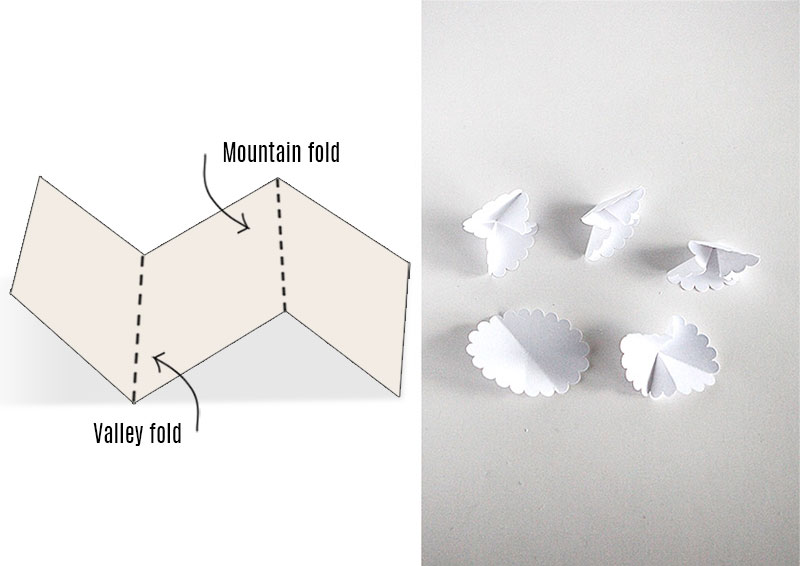 Next fold them into quarters by accordion folding them as shown below. They must all be turned the same way. Glue them together in a stack of 5 as shown.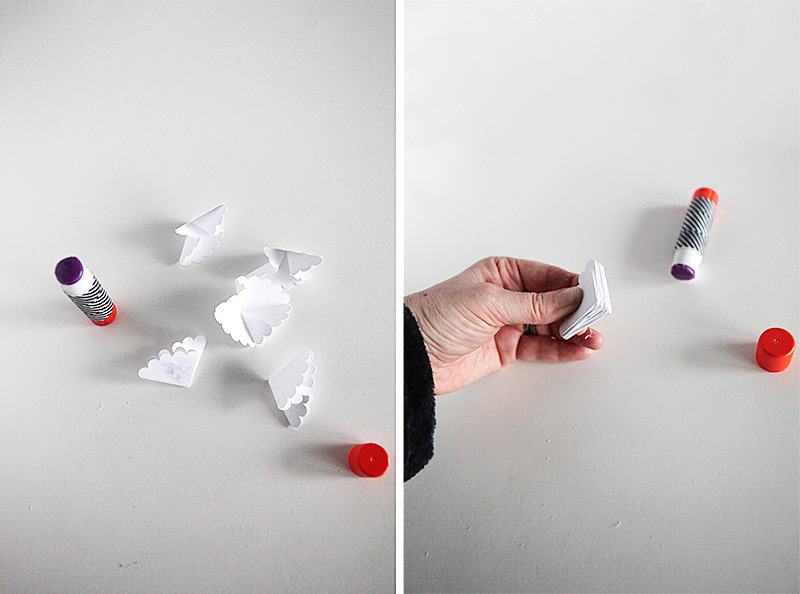 Attach a knotted string for hanging before gluing the first triangle to the fifth one. Open up the ornament slightly so you can push on the last glue connection while it sets up. I used glue stick for this project. A fast setting glue or hot glue would work too.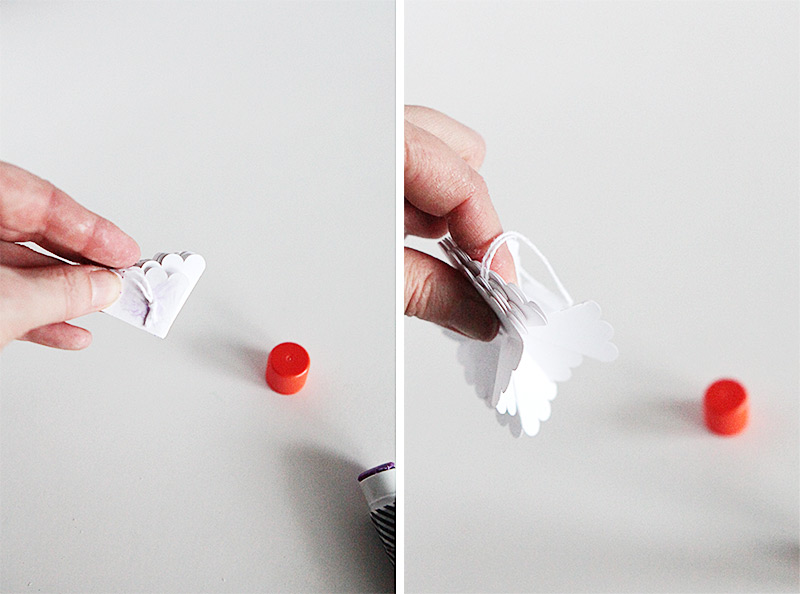 Optional: You can add beads to the string. I used a piece of bent wire to feed a wooden bead onto the string.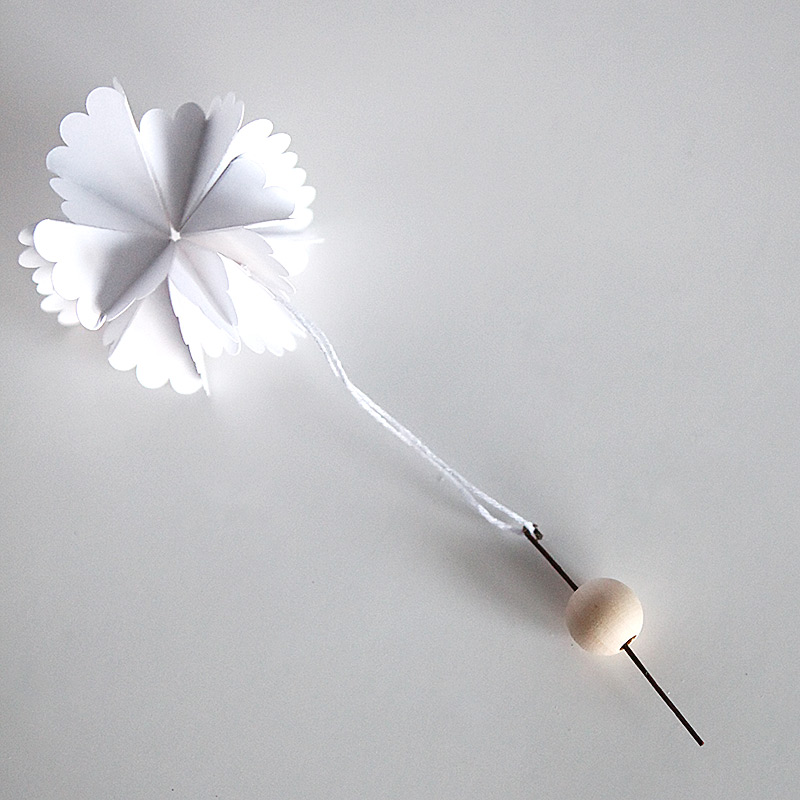 Download here for free - for personal use.

This is a free download for personal use. You may not sell this download or offer it on your site without my prior written permission.
Some SVG files in this download have score lines. Here is a tutorial for how to handle score lines in SVGs.
If you have any suggestions for SVG projects you would like me to make in the future, please let me know in the comments.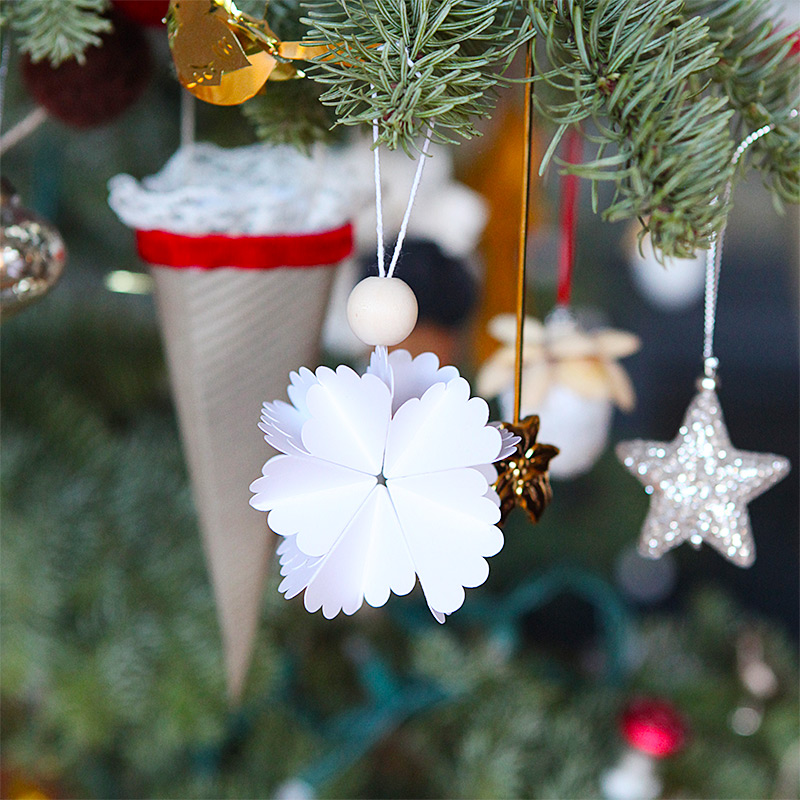 Here are all the other 2018 Christmas projects:
Some blog posts contain affiliate links to products I use.
More information
This article: Scallop Christmas ornament first appeared on http://ahomeforcrafts.com.
Share