Make a beautiful fall wreath in 5 minutes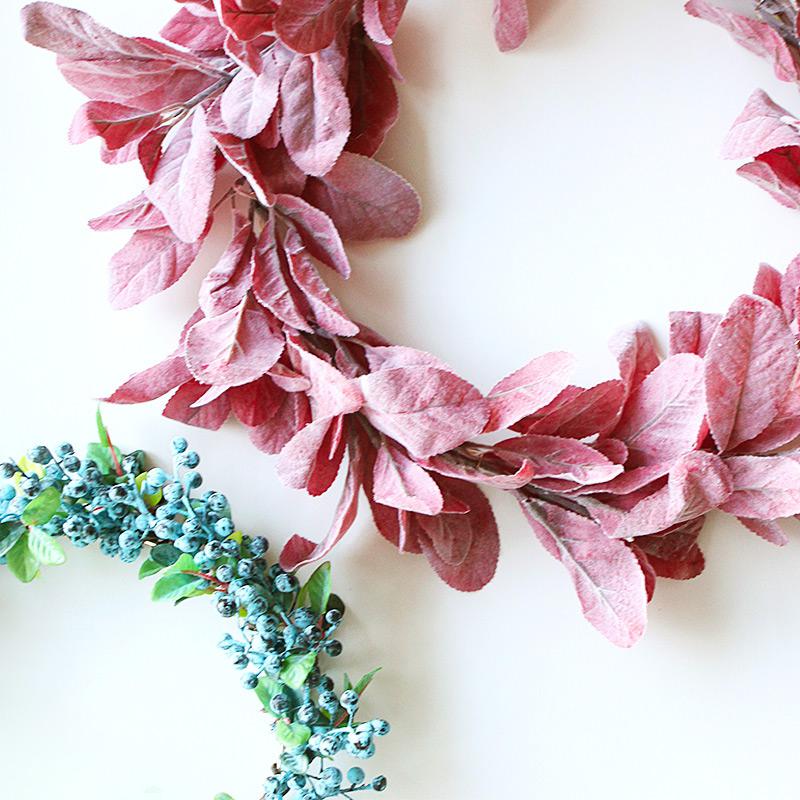 I know everyone has already moved on to Christmas, but I don't decorate until after December 1st. I also have a few fall projects that I want to share with you. Here is the first one.
Then we move on to Christmas come December.

---
Here are the resources for making these two wreaths that are super fast to make:

Brass rings (Similar, better deal)
I made two wreaths in the same way, but the red leaf one has a longer section of leaves which I will show you a solution for so that the branches sit tightly to the brass ring.
First up though, the berry wreath. I couldn't quite decide if this berry wreath reads fall/Christmas or more 4th of July. You decide. But since it is using the same method as my fall wreath, I am putting it here.

I used the second smallest brass ring in the package for this wreath. Each berry stem has a wire inside it which holds the shape very nicely, so you can simply wrap the stem around the brass ring like this.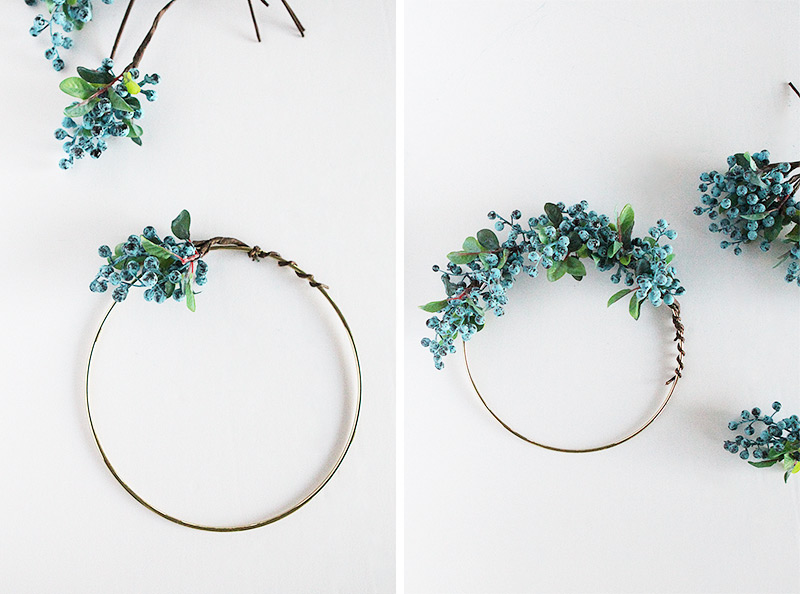 Keep going till you are all the way around. I spent 3 minutes making this wreath. So can you.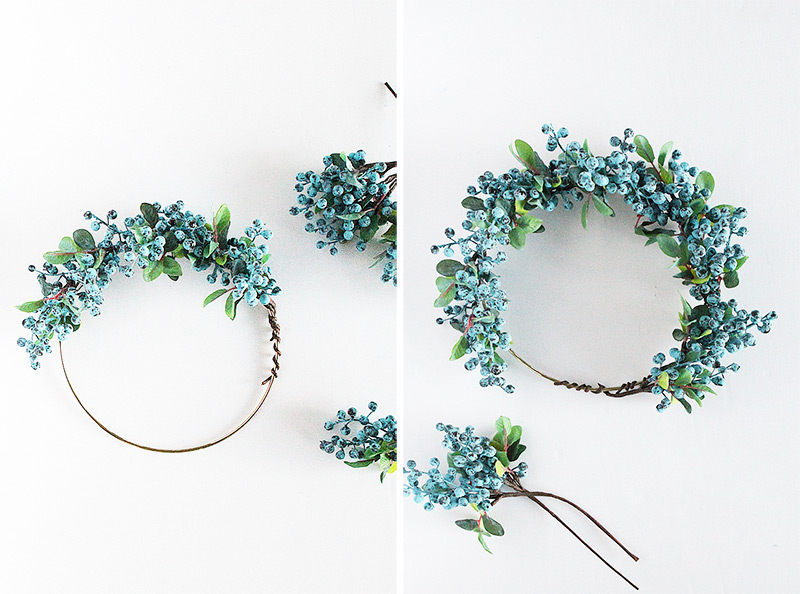 Here is what it looks like from the back.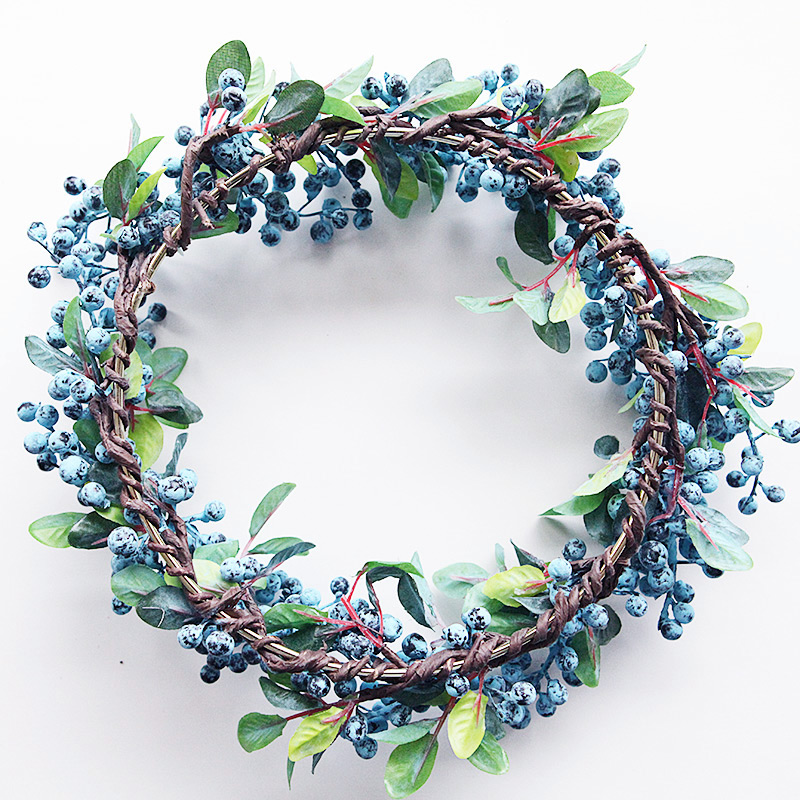 And from the front.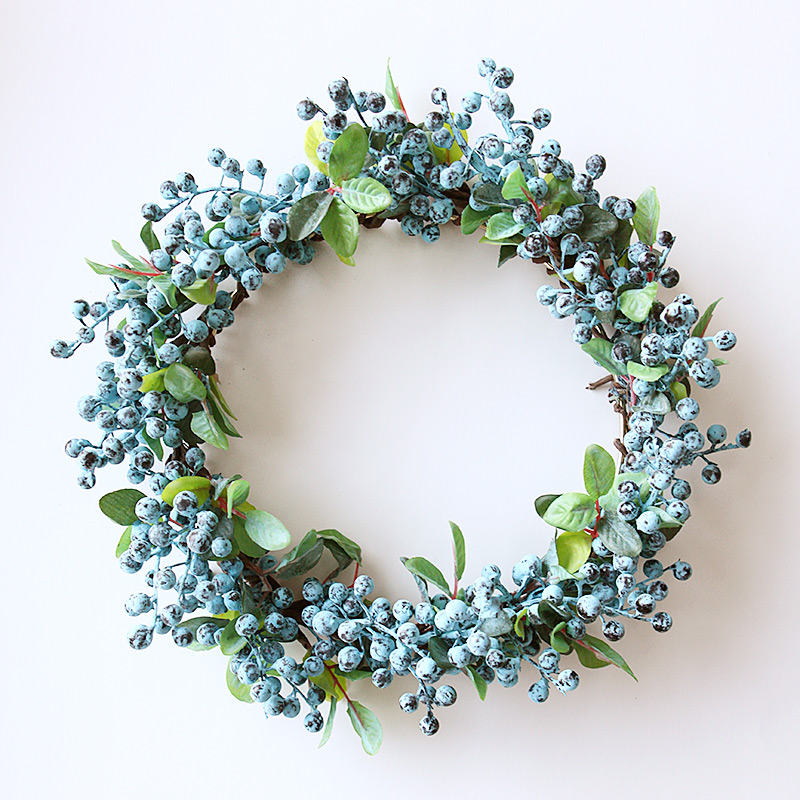 Next up my fall wreath which has bridged the gap on my front door between my Halloween wreath and my Christmas wreath (to come). Since my Halloween wreath was quite elaborate, and I suspect my Christmas wreath will be too, I opted for a very simple fall wreath and let the color do all the talking on this one.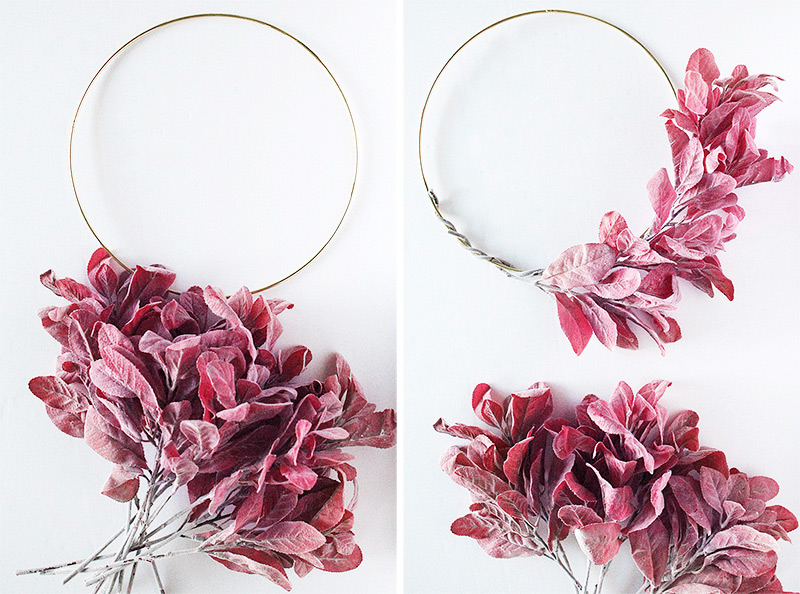 I cut short the stems and wrapped them around the 14 inch brass ring from the set I bought. However, as you can see below, there are so many leaves on each branch that the flair out a bit and don't stay tight to the ring. I solved this by tying a tiny piece of brass wire around the top of each leaf stem as you can see below to the right. Worked like a charm. Adds 2 minutes to the making of this wreath making it a solid 5 minutes.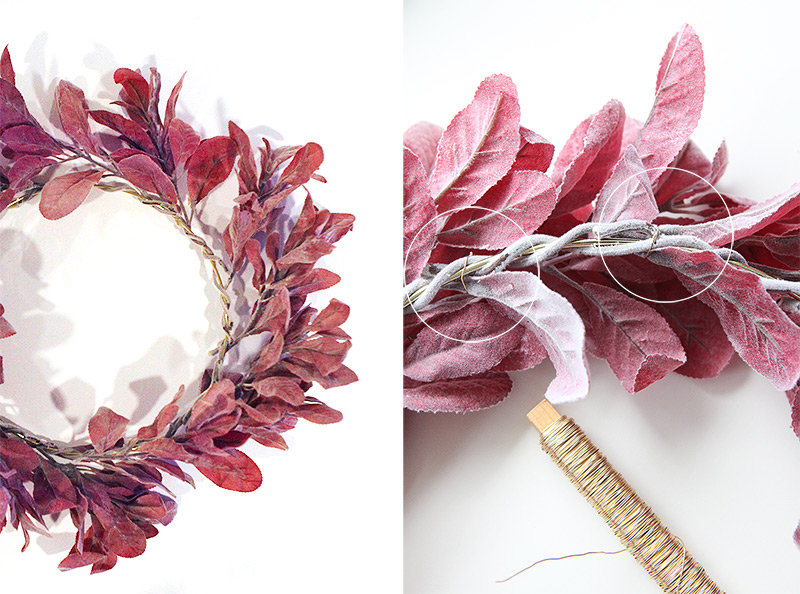 I am super happy with how simple yet impactful this wreath turned out and it has fit in so well with all the other fall colors that have been going on in my front yard this fall.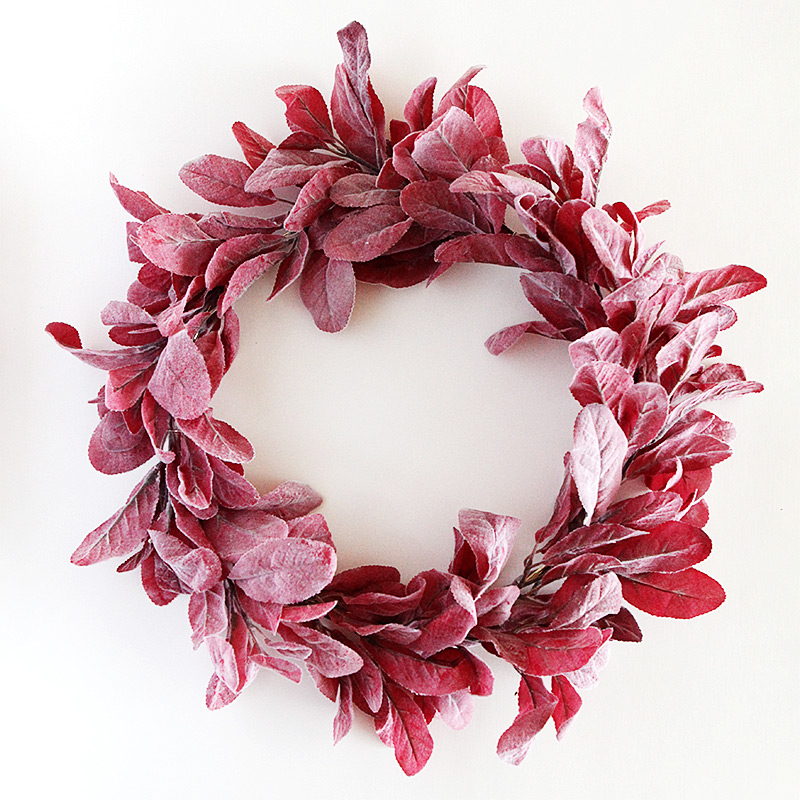 Here is what I bought for this project:
Brass rings (Similar, better deal)
Please pin this: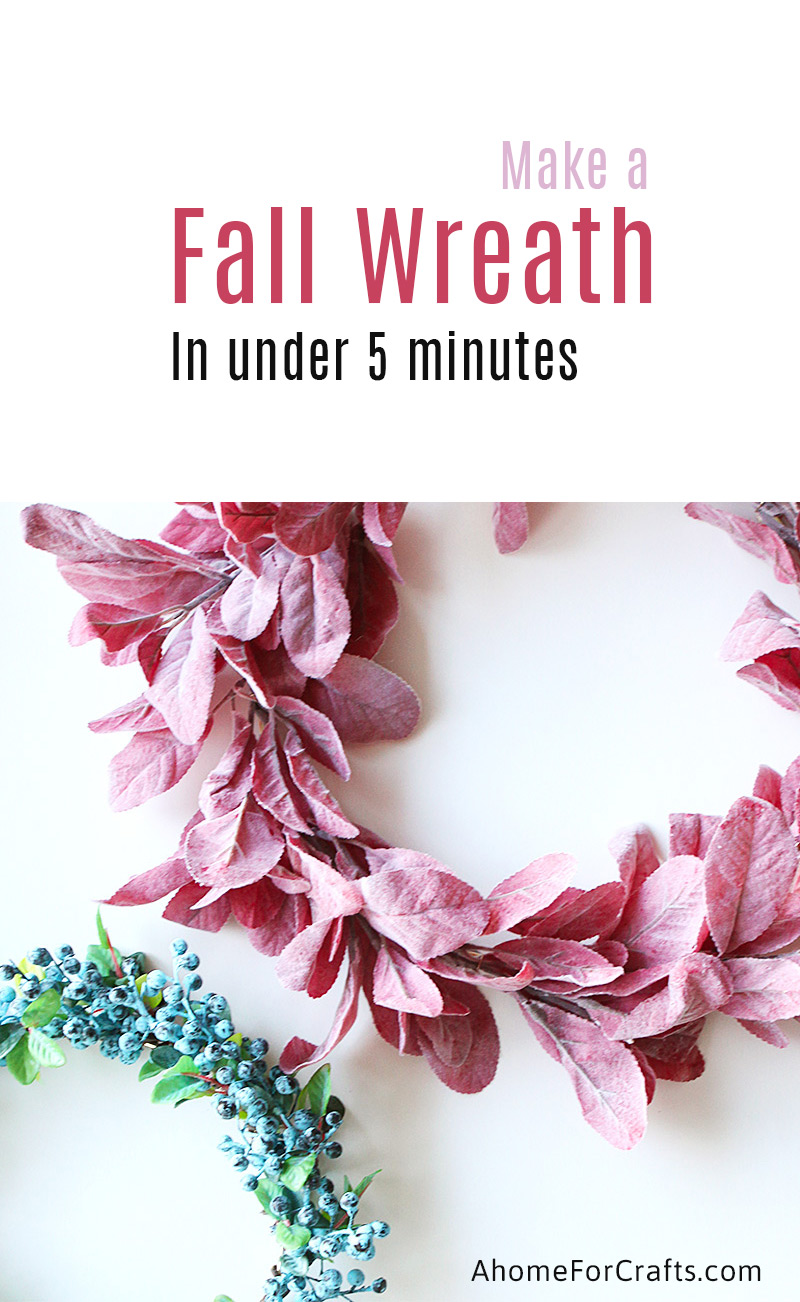 Some blog posts contain affiliate links to products I use.
More information
This article: Make a beautiful fall wreath in 5 minutes first appeared on http://ahomeforcrafts.com.
Share