Christmas Jewelry box gift wrap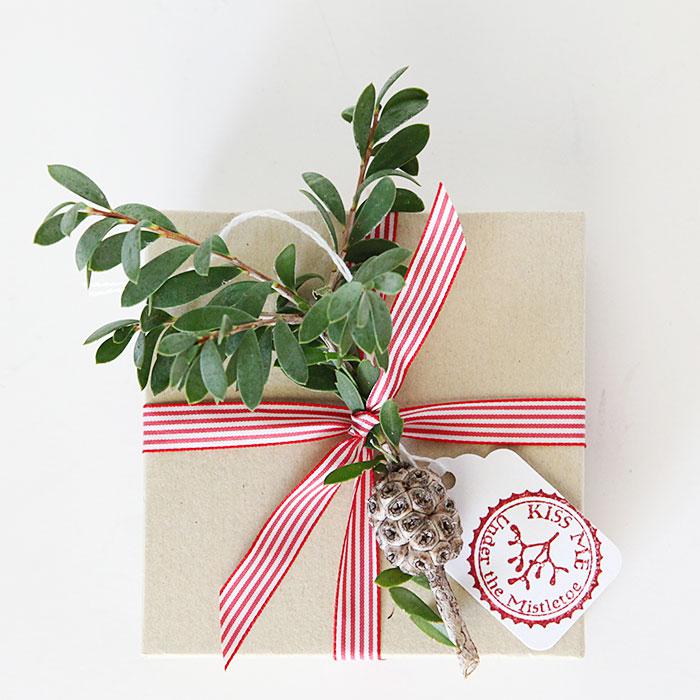 If you like to give gifts in small boxes, here is an idea for an adorable Christmas gift wrap. You only need a few materials.
In my gift is a handmade bracelet which you can see here. But this idea scales up to large boxes as well.
---
I made a pillow for the box by wrapping a scrap piece of oatmeal linen fabric around some cotton. I placed a strip of tissue paper in the box, then inserted the pillow and placed the bracelet on top of that.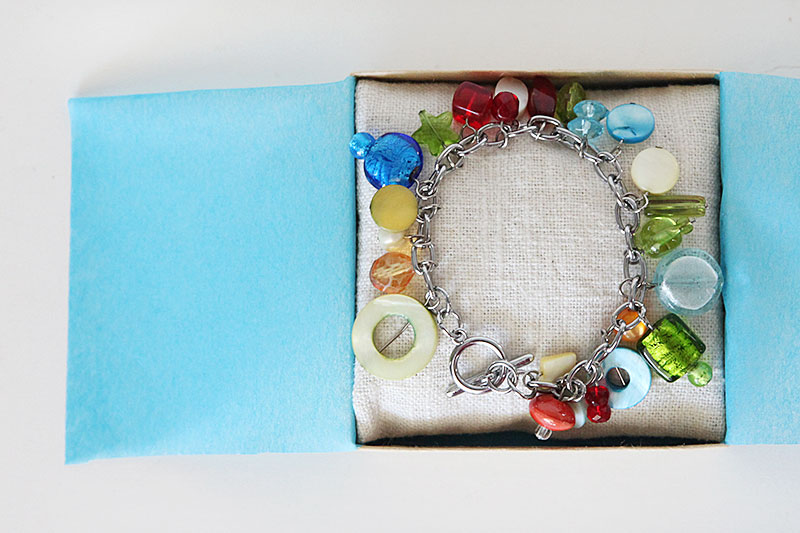 Next, I folded over the tissue and put a little card stock medallion on top. I made that by stamping a design onto white cardstock, punching it out with a circle punch. I framed it with a slightly larger blue cardstock circle.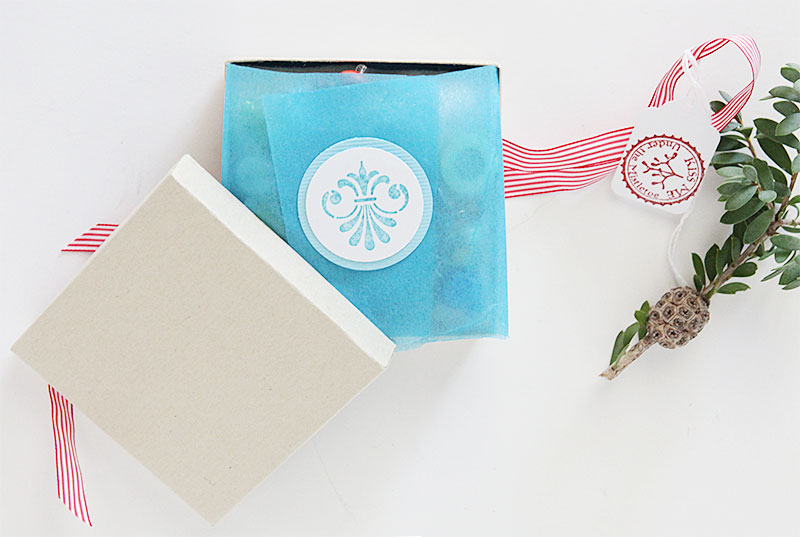 Next, I closed the box and wrapped it like this.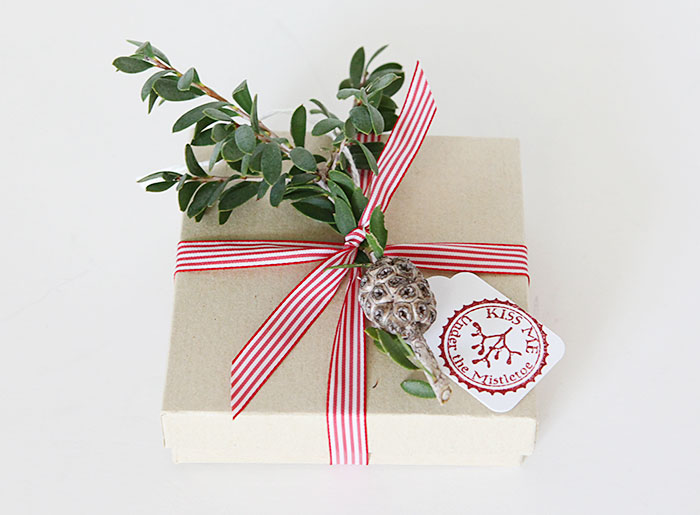 To make this gift wrap, first I used red distress ink to stamp a design onto the little scalloped marking tag. As I tied the striped ribbon around the kraft box, I tucked the white string from the marking tag between the double knot of the ribbon. Then I tucked my greenery branch under the ribbon on the bias. I was lucky to find a branch which already had a cone sort of thing on it making it extra Christmassy.
I gathered the list of supplies for this project here.

If I could not find an exact match for an item, I found a similar one. I just bought the round vintage stamps myself, I thought they were so adorable and with multipurpose use. They are more generic than the mistletoe one I already had on hand, so it can be used all year round.

Now, all you have to do is go out and find a small fresh greenery branch!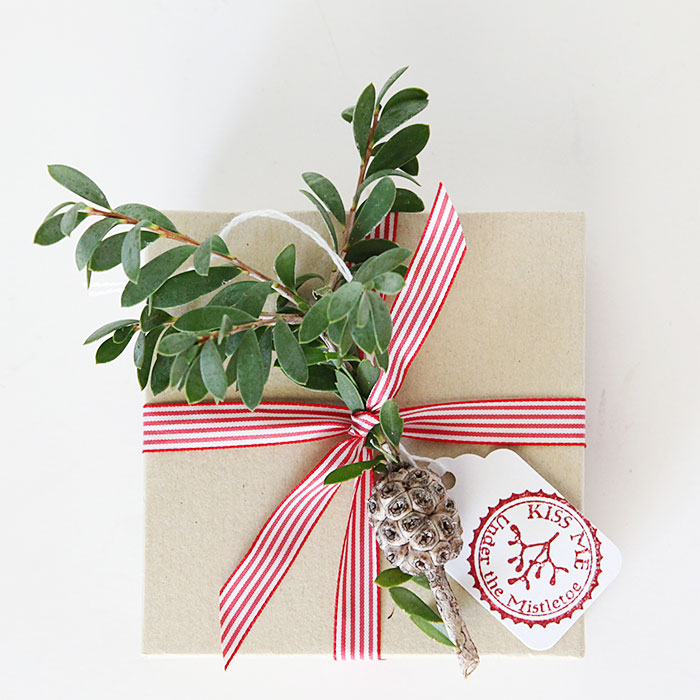 Some blog posts contain affiliate links to products I use.
More information
This article: Christmas Jewelry box gift wrap first appeared on http://ahomeforcrafts.com.
Share