Scandinavian advent cube candle holder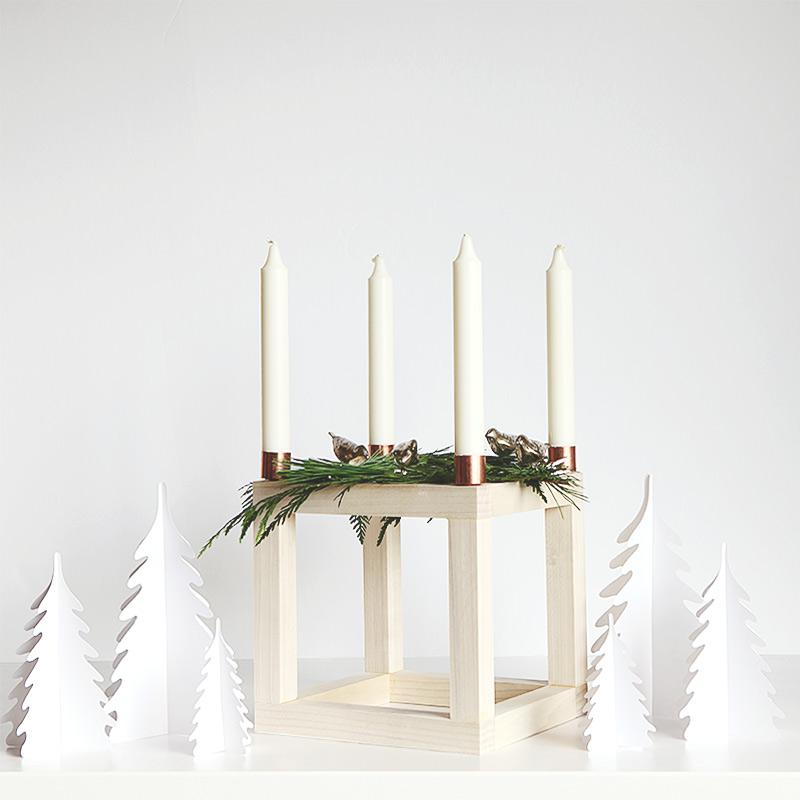 What do you get if you mix three sticks of wood with some plumbing supplies? A Scandinavian Christmas Advent cube candle holder of course!
I can't wait to tell you how easy it was to make too. Let me show you.
---
At the building supply store we picked up three 3 ft sticks of true 1 inch pine as well as four 3/4 inch copper end caps in the plumbing aisle. You use them to cap off water pipes. But why do that when you can use them for candle sticks. The 3/4 inch is the perfect size for regular candles like the ones you can buy at IKEA in a 20 pack.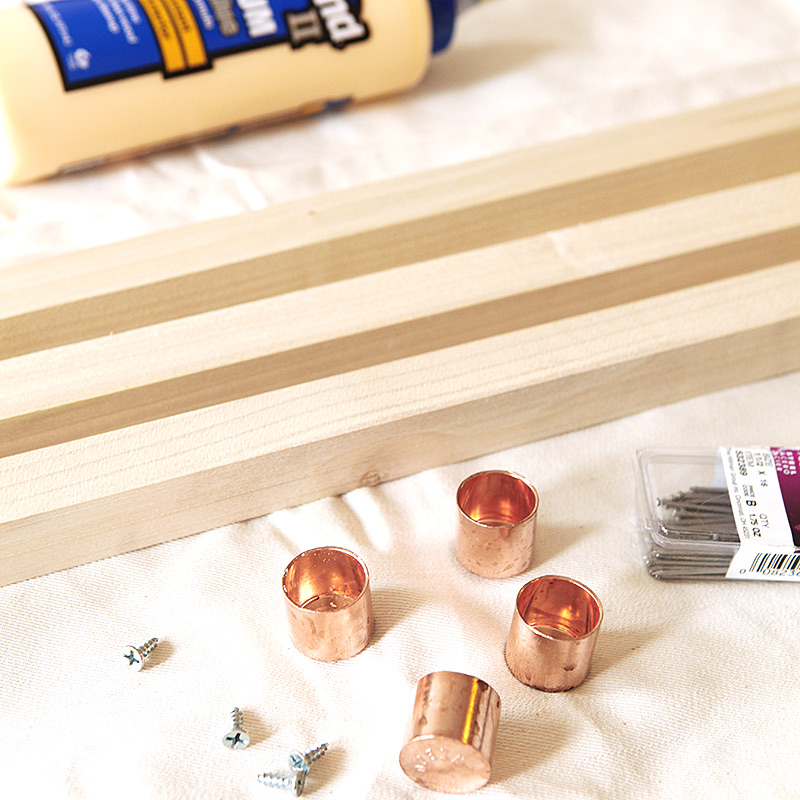 Don't pay attention to the nails in the photo. We ended up just using glue.
We also used some small #8 3/4 inch screws to secure the end caps to the cube.
We picked up our miter saw at storage since we are currently living in a temporary down-size situation. You can read all about that here if you want. And by the way, I am so looking forward to having a real work space again. This project is pretty quick, but when you are playing Tetris to get anything done, welll... ok.. Anyway.
We clamped a piece of wood to the miter saw and measured out 8 inches to the saw blade. Then we cut four 8 inch lengths.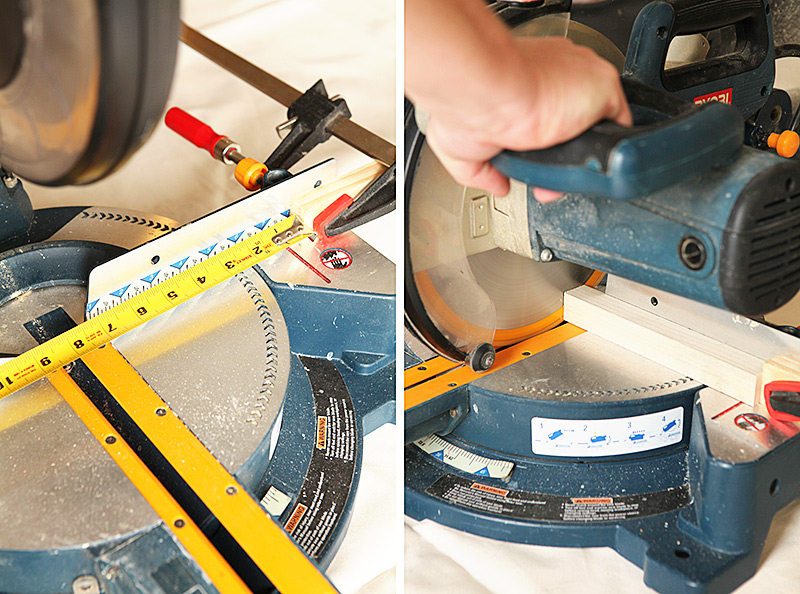 Next we re-set the jig to 6 inches and cut eight pieces.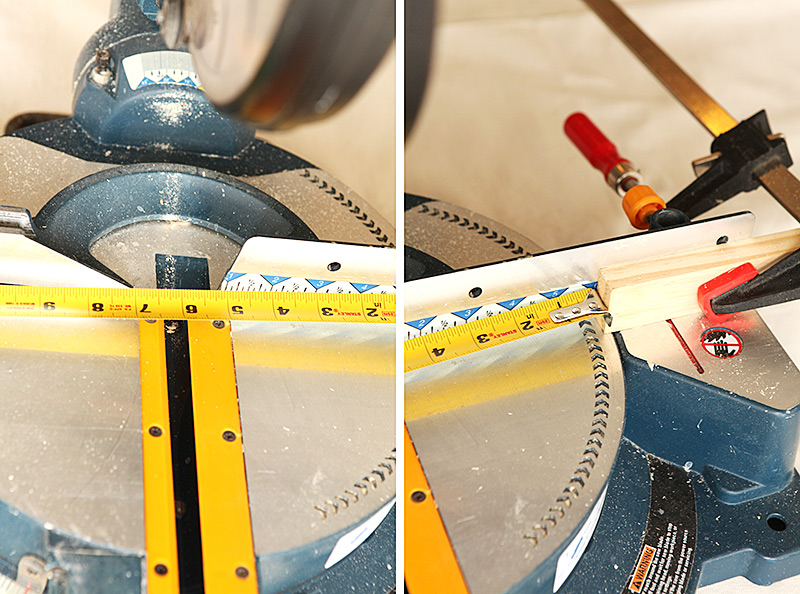 Here they are. The wood sticks are pine by the way.
4 x 8 inch pieces
8 x 6 inch pieces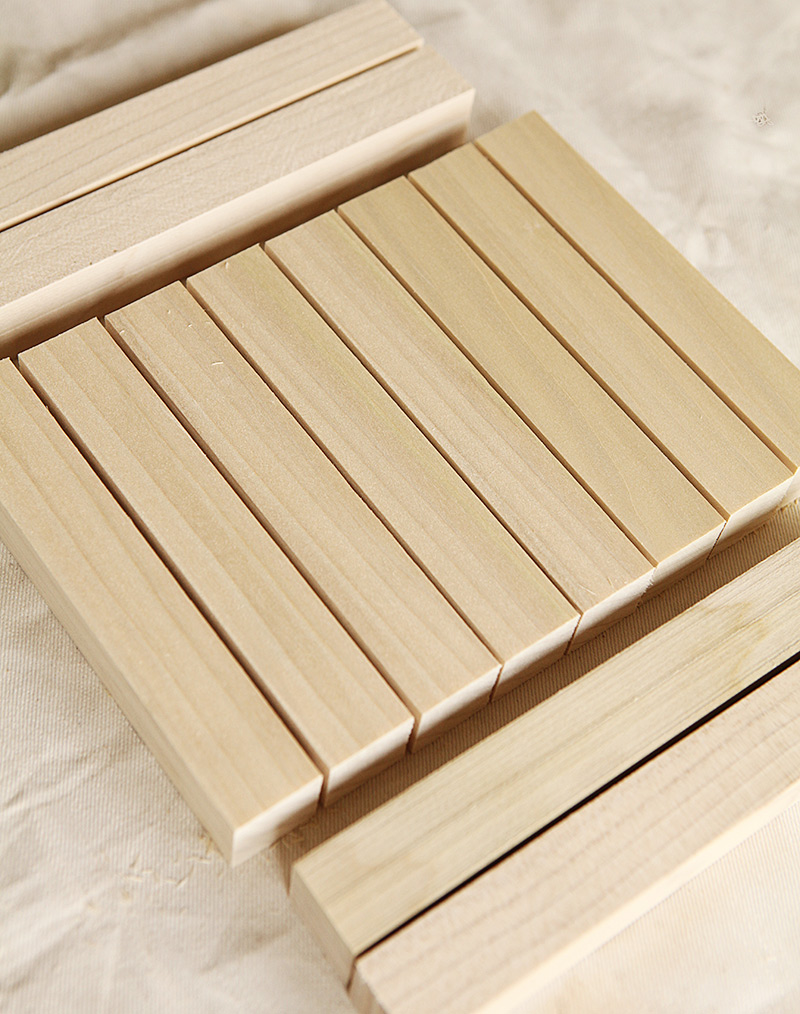 Next I gave them all a light sanding. You can see the saw leaves behind some unsightlies.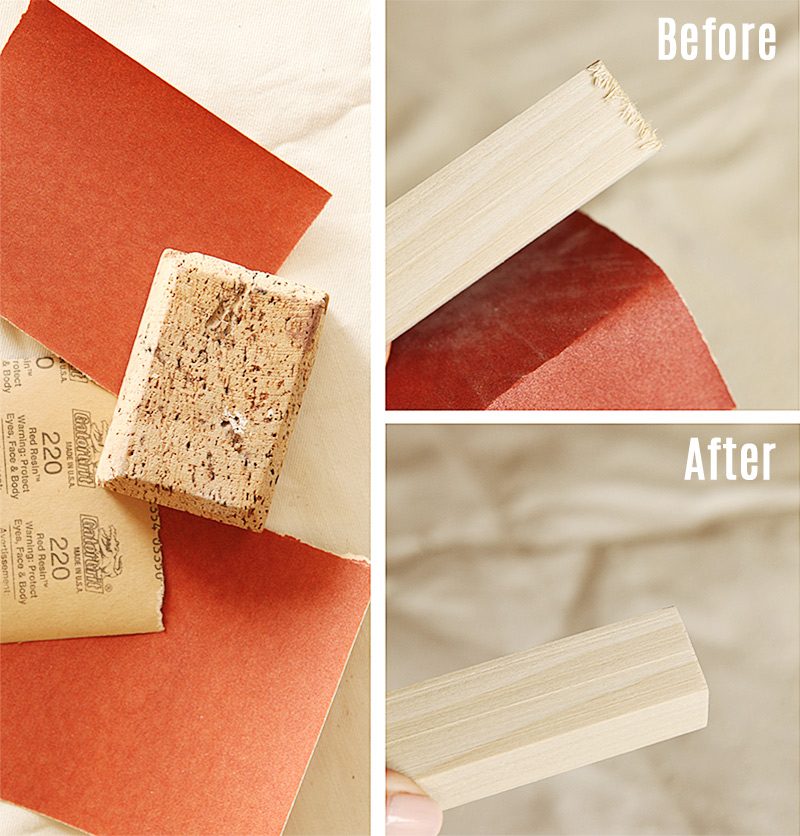 So much better. I used 220 grit sandpaper for that.
Then we made two squares using two 8 inch and two 6 inch pieces for each square. We glued everything and then clamped them as you see below. Then we waited about an hour, then added the last four 6 inch pieces between the two squares. Glued, clamped and waited an hour.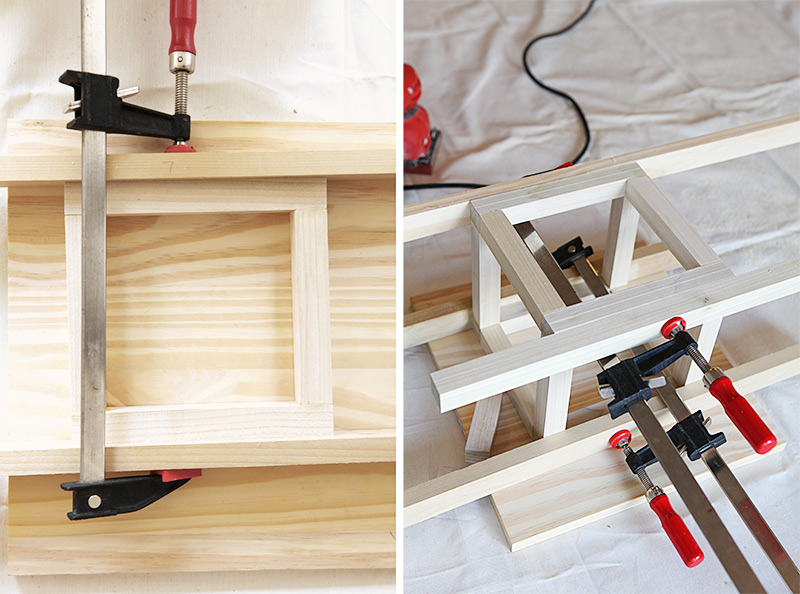 In the meantime, we drilled a pilot hole in the middle of each end cap and then chose a progressively larger bit until the screw fit through the hole. We polished the hole by using a large drill and just drilling lightly into the hole without making it bigger (middle picture below). When the cube was ready I gave it a good sanding all over, then we drilled pilot holes in the four corners and attached the end caps with the four tiny screws.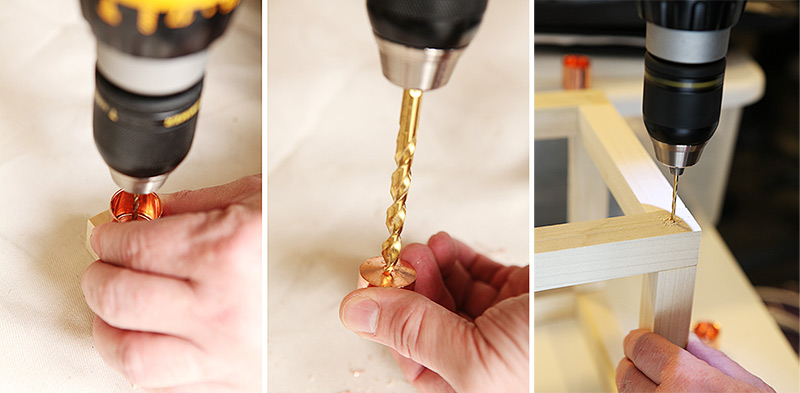 That's it. I decorated the cube with some fresh sprigs of pine and added some old silver glass birds I had in my Christmas bin.
I love the raw wood with the unpolished copper. The final cube is a perfect 8 inch cube.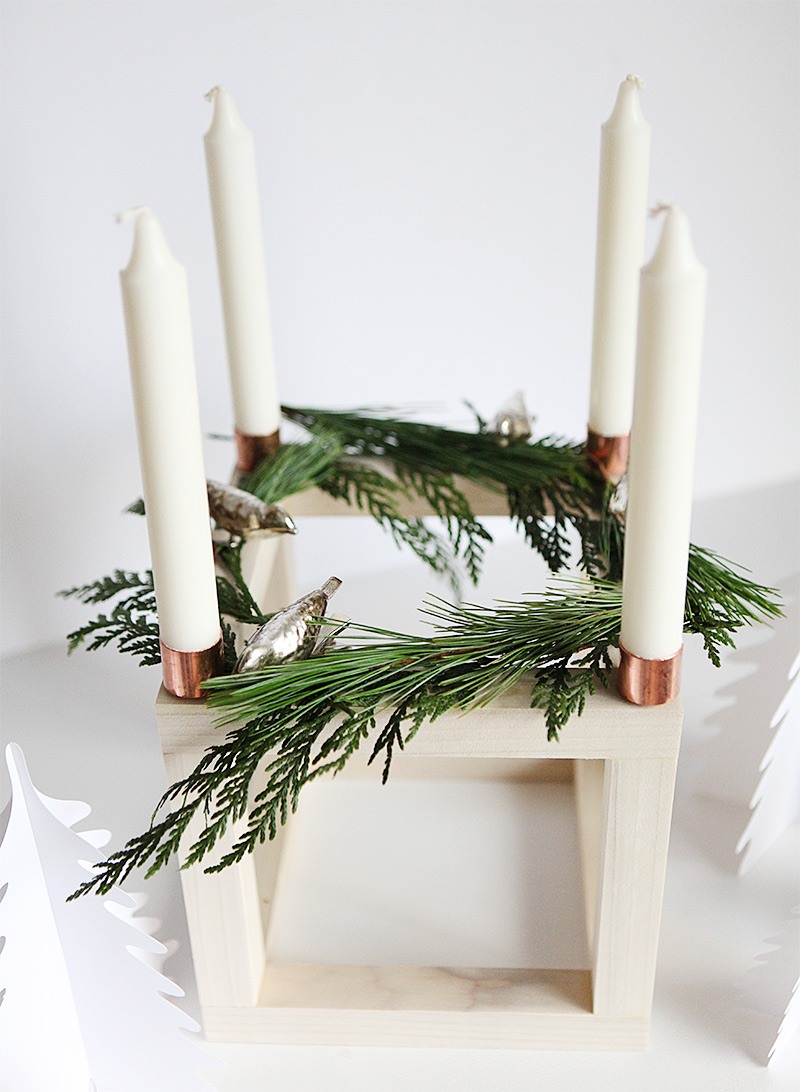 Seen from above. I just laid the greenery on top, but you could tie it to the bottom of the copper end caps with wire for something more secure.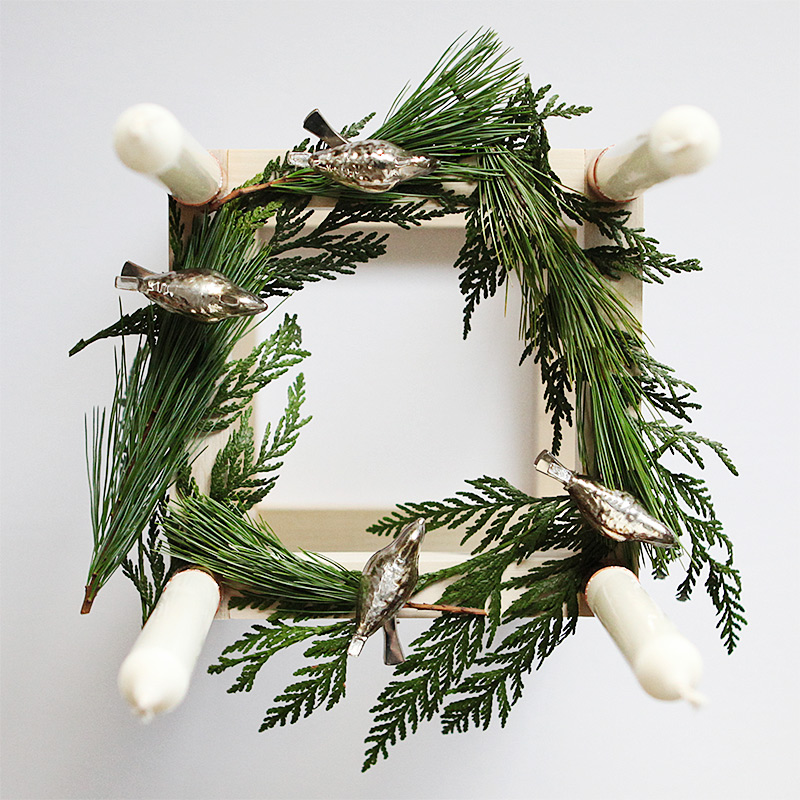 Just in time for the first Advent. Happy first Advent!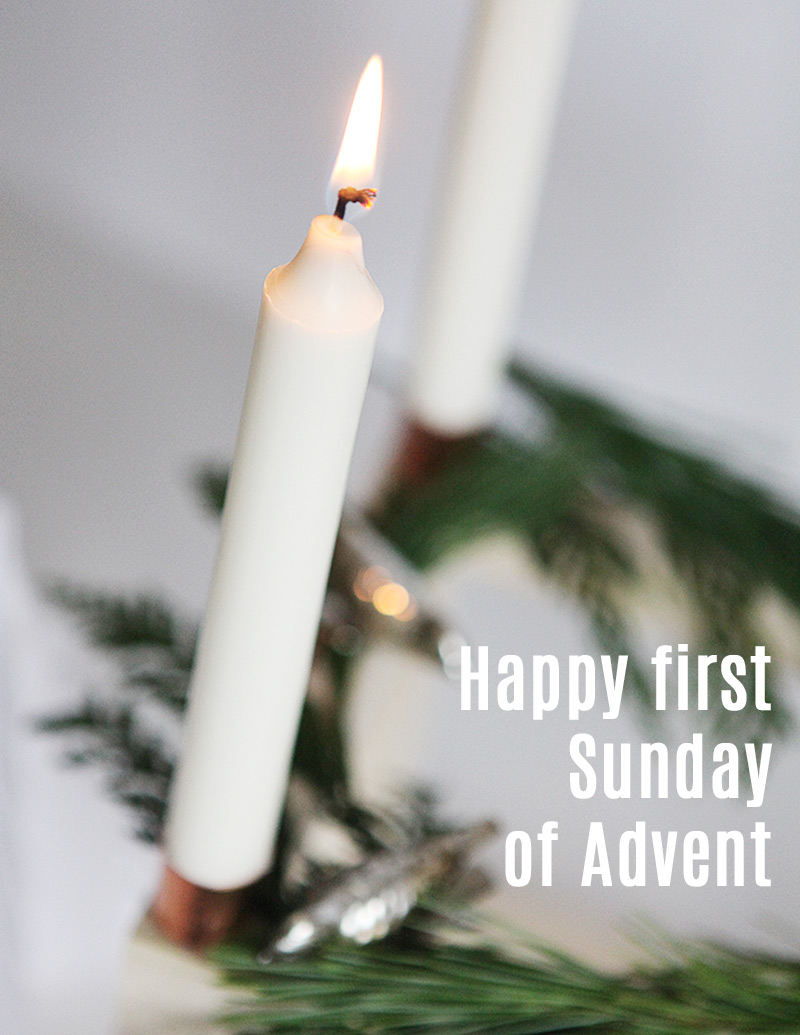 Get a free download with the project files for the white Silhouette Christmas trees.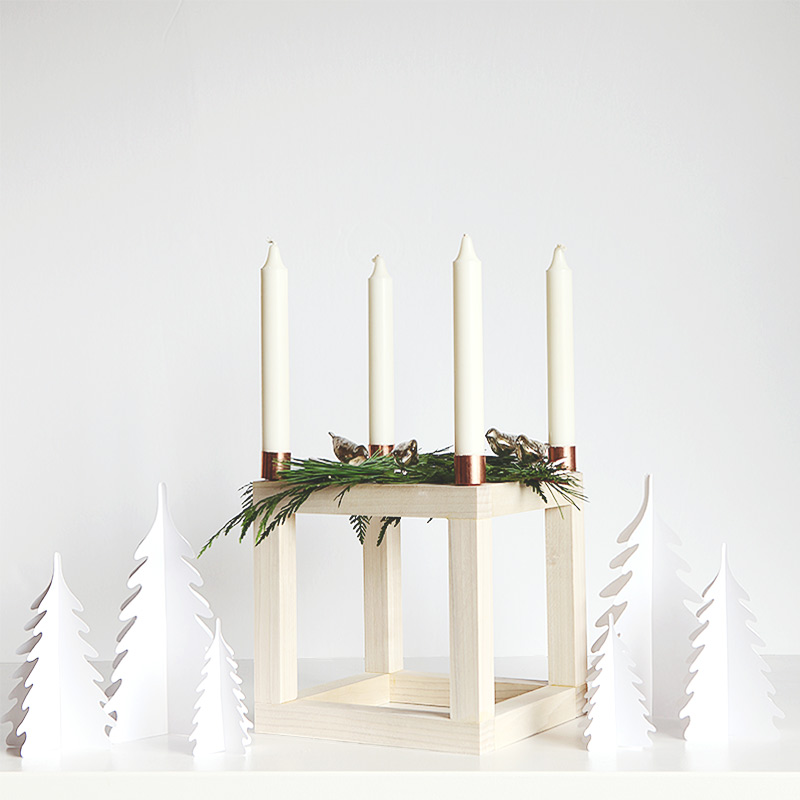 Please pin this image:


Some blog posts contain affiliate links to products I use.
More information
This article: Scandinavian advent cube candle holder first appeared on http://ahomeforcrafts.com.
Share